[Podcast] Chris Ponting: 'patients are the experts in ME/CFS'
Involving people with ME/CFS in every stage of our study is a crucial part of DecodeME. Professor Chris Ponting, the study's Principal Investigator, talks about the
value of involving people with lived experience
in the study on
the Genetics Podcast
.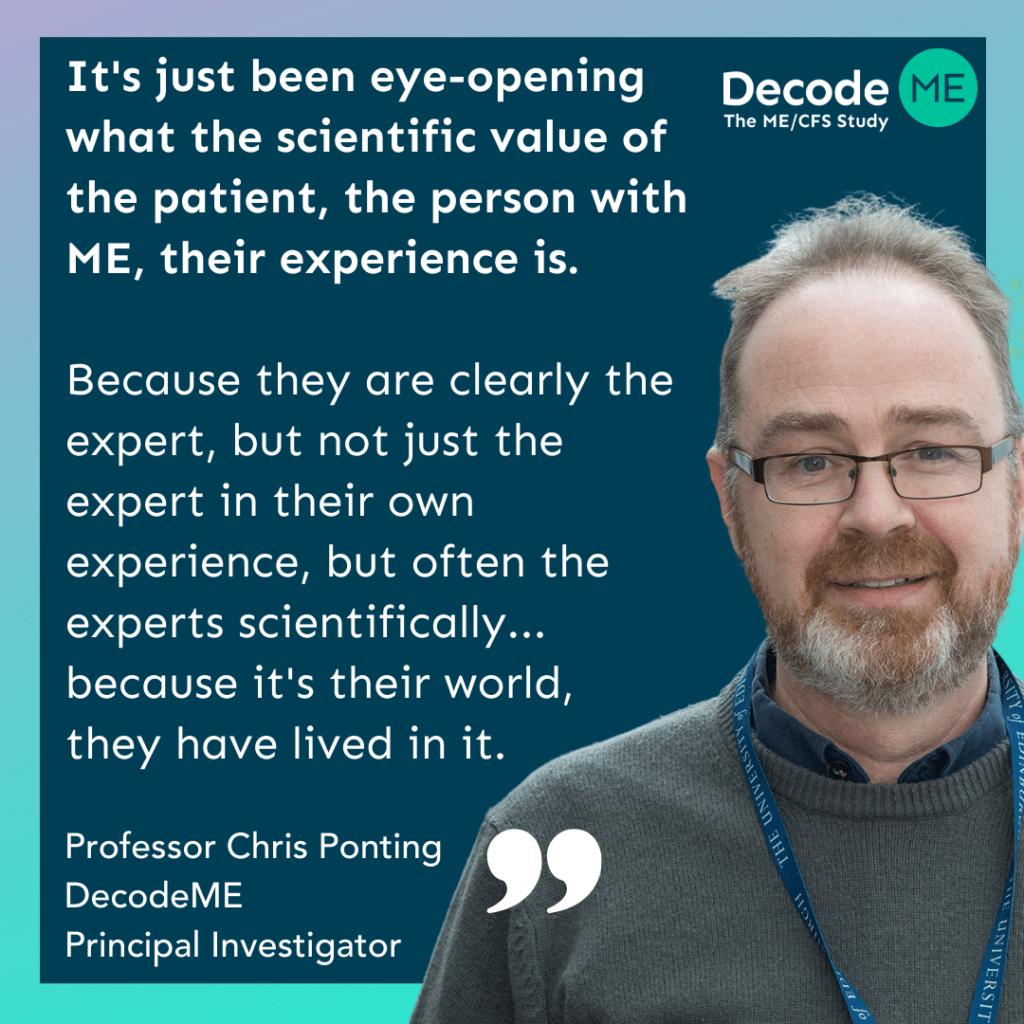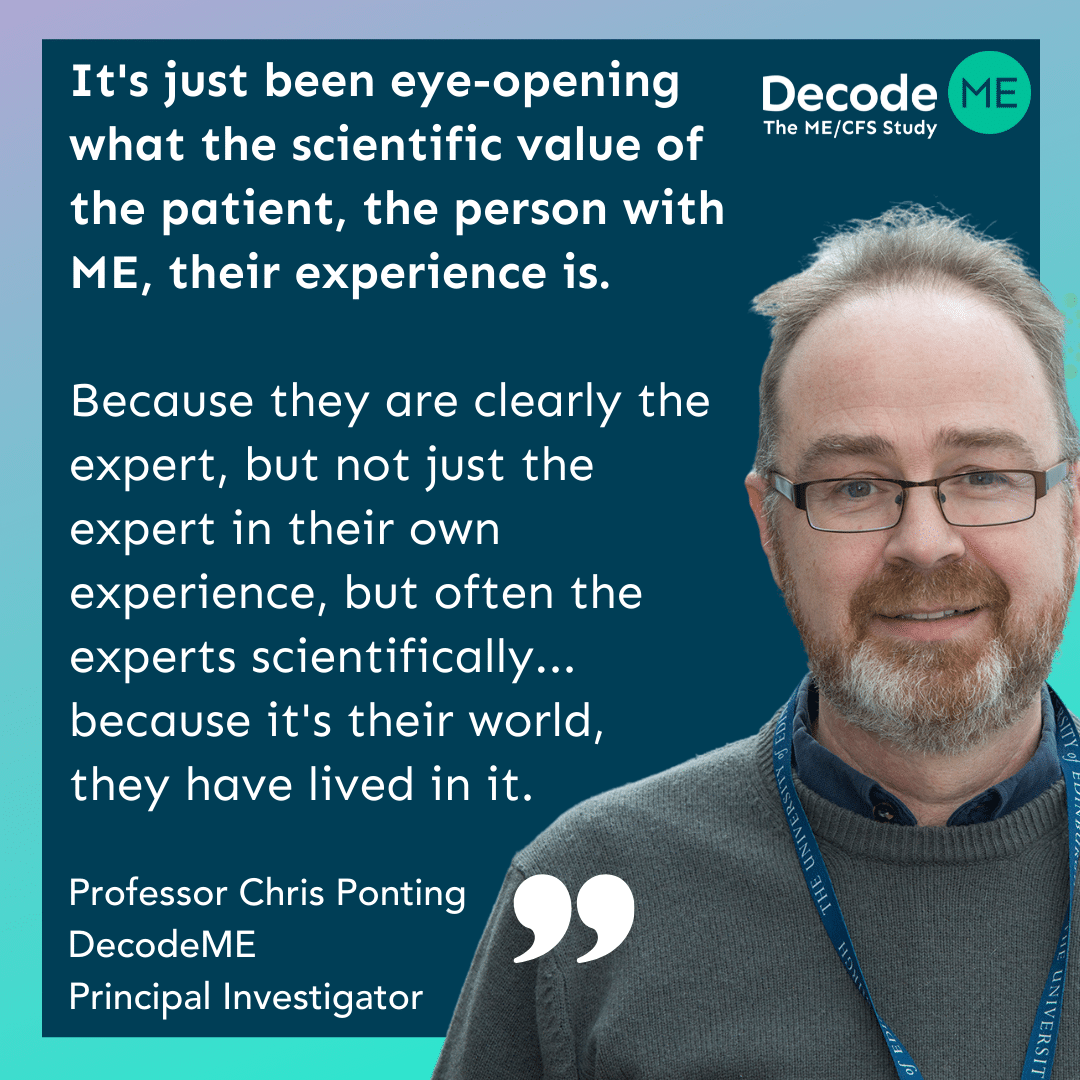 Also featuring on the podcast are Andy Devereux-Cooke, co-founder of the Science for ME forum, and Sonya Chowdhury, Chief Executive of Action for M.E. Both are co-investigators (PPI) on the Management Group and have
lived experience of M.E.
Andy has lived with M.E. for 40 years, and Sonya's youngest son was diagnosed with the disease.