Thank you very much for registering for our study and completing our questionnaires. You are eligible to take part in the world's biggest ME/CFS study, and now for the final, crucial step – we need your DNA, and it's in your saliva!
Before you begin, please check that the kit we sent you contains:
a plastic tube with some liquid inside
a funnel
a plastic bag labelled UN3373 Biological Substance Cat B
a white absorbent sheet
a cardboard box
a return green plastic mailing bag
a Royal Mail Tracked 48 return label
If anything is missing, or if the liquid in the tube isn't at the 2ml line, please contact us.
Should you prefer to watch a video demonstrating the sample process, there is one below.
A step-by-step guide on how to provide your saliva can also be found below.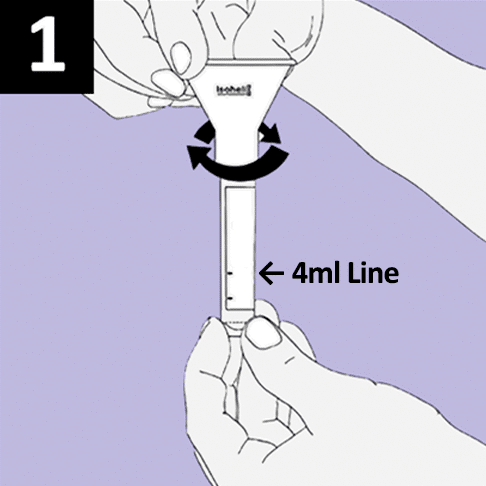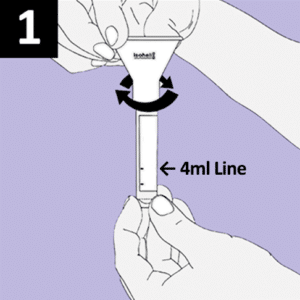 Remove the cap from the tube and keep the cap for later use.
Be careful not to spill or swallow the DNA-stabiliser liquid in the tube.
Screw the collection funnel onto the tube.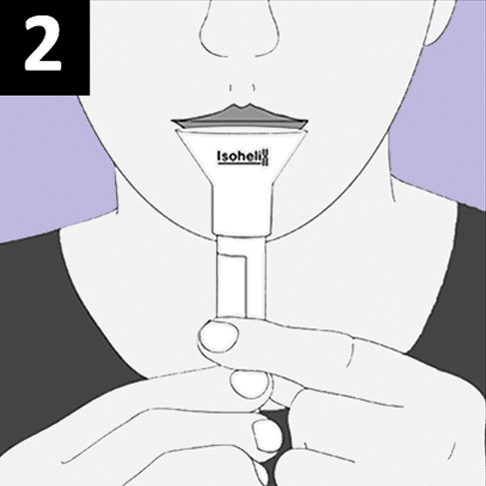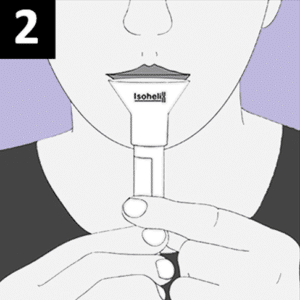 Spit into the funnel until the level of the liquid in the tube, not including bubbles, reaches the 4ml line.
It will take about 2-5 minutes to produce enough saliva.
If you're having trouble:
gently rub the outside of your cheeks,
make chewing motions with your mouth,
think about your favourite food,
smell or imagine tasting lemons or other sour foods.
If you're having trouble producing the required amount of saliva you can find more information on our website here, in the email we sent you recently, or by contacting us.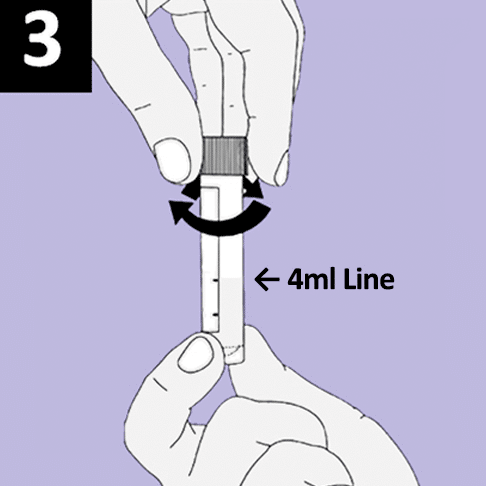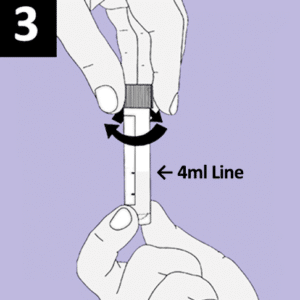 Once you've filled the tube to the 4ml line, unscrew the collection funnel and screw the tube cap back on tightly.
Discard the funnel.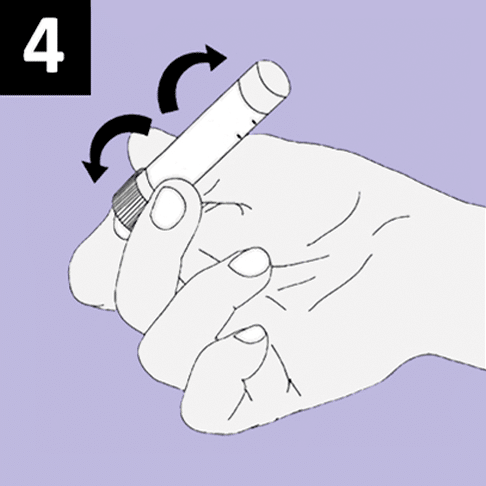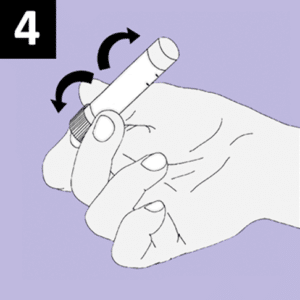 Shake the collection tube several times to mix the saliva with the solution.
Post your sample to us
Once you have the sample, please follow the next steps:
Put the sample tube and absorbent sheet into the bag labelled UN3373 Biological Substance Cat B.
Pull the white adhesive strip on top of the bag and seal the bag to prevent leaks. You can find the instructions displayed on the bag.
Place the bag inside the cardboard box and close the box.
Place the box inside the green envelope, seal it and stick the Track48 label on the envelope.
Now you or a helper can put the envelope containing the cardboard box into any post-box - there's no need to take the box to a Post Office. And that's it!
We'll let you know by email or text message when the lab has received your sample.
Need to contact us?
Freephone: 0808 196 8664
Email: info@DecodeME.org.uk
Social Media: @DecodeMEstudy (Twitter, Facebook, Instagram)
Post:
DecodeME Study
MRC Human Genetics Unit
Institute of Genetics and Cancer
The University of Edinburgh
Western General Hospital
Crewe Road South
Edinburgh EH4 2XU
Share this page (opens in new tab):

The
largest ever

DNA study of ME/CFS